Dear Diary,
Today's been a great day! It started around 8am, when my other half was getting ready to go out on an adventure day.
Once he'd left, as I was up anyway (during inhumane hours for a Sunday), I thought I'll get some stuff done. So I took a lot of pictures for my next few blog posts, including some beauty boxes I got in January and the books I've read this month. More about that next time though.
After a couple of hours my sister-in-law-to-be arrived and we had an awesome day watching movies.
First we watched What To Expect When You're Expecting. Absolutely hilarious and I loved it from start to finish. A lot of well-known actors and actresses in it too. Definitely worth a watch if you're looking for a light-hearted comedy.
Secondly we watched an amazing documentary called Harry & Snowman. It was about a man who rescued a horse who was about to be taken to a slaughter house. What happened after that was just pure magic and very emotional. Also, we'd ordered takeaway and the delivery guy arrived just as the film was ending and were both bawling our eyes out. This took some explaining and the poor guy looked a bit confused haha.
Lastly we watched The Huntsman: Winter's War. It was a lot better than I expected it to be and I actually enjoyed every bit of it. It was very funny and the way they'd done the story to tie in with the previous film (Snow White and the Huntsman) was quite well done.
Then our other halves got back from their adventure day (my sister-in-law-to-be's fiance had gone with my own significant otter [this is getting confusing, isn't it?]) and as our guys were quite knackered, they left for home pretty soon.
At this point it started to sink in that I'm actually starting a new job tomorrow (eeeshk!) and I had a momentary blip of panic. However, overall my new manager has done a good job to make me feel like starting this new job isn't actually scary at all. For which I'm rather thankful. Enough about that though. Also, that's probably one of the very few times you'll see me mention work here, but it was an important part of my day today so I thought I'll throw it in here anyway.
After that I decided that it was about time I finish laser zapping my legs so I started to do that. In case you're curious – it's at home laser hair removal and is nothing short of being magical.
Then it ran out of battery, as I had like 1/16th of a leg to go, so I had to put it to charge. As I woke up quite early, I was getting rather sleepy at this point. So I decided the main thing was to keep going. Just keep busy. I picked out an outfit tomorrow, packed my work bag, worked out my menu for the next week – oh, yeah, I forgot to mention that I'm going to be a vegetarian for the next week (or the whole of February if my first week goes well). I decided I'd like to introduce a lot more vegetables in my food and what better way to do it than not to have a choice about it. Having a choice is what ruins everything for me. I mean, if you have a choice between a bag of crisps or a turnip, which would you choose? My point exactly.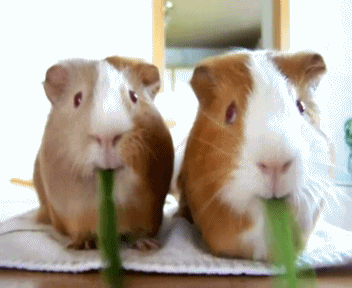 Anyway, after I'd done all that, my zapper still hadn't finished charging and I can't continue until it's got full battery again so I had to find something else to do. That's when I decided to write this little update post. Now that's done, I'll go check on my laser beam again.
And then go to sleep.
As I'm tired and it's quite an important day tomorrow.
Yes. Good plan.
G.